Just got back from running Ash Canyon with the SV boys and their Toyotas. I figured I had to go down there and see what all the hype was about and this Ash Canyon trail which forced the invention of the "Tacama Link"(1-link). Cool trail, good day. Aaron broke a 35-spline 60 stub and a hydro steering line with the winch cable at some point while trying to get out. Other than that, just cruisin.
Aaron in 3-wheel drive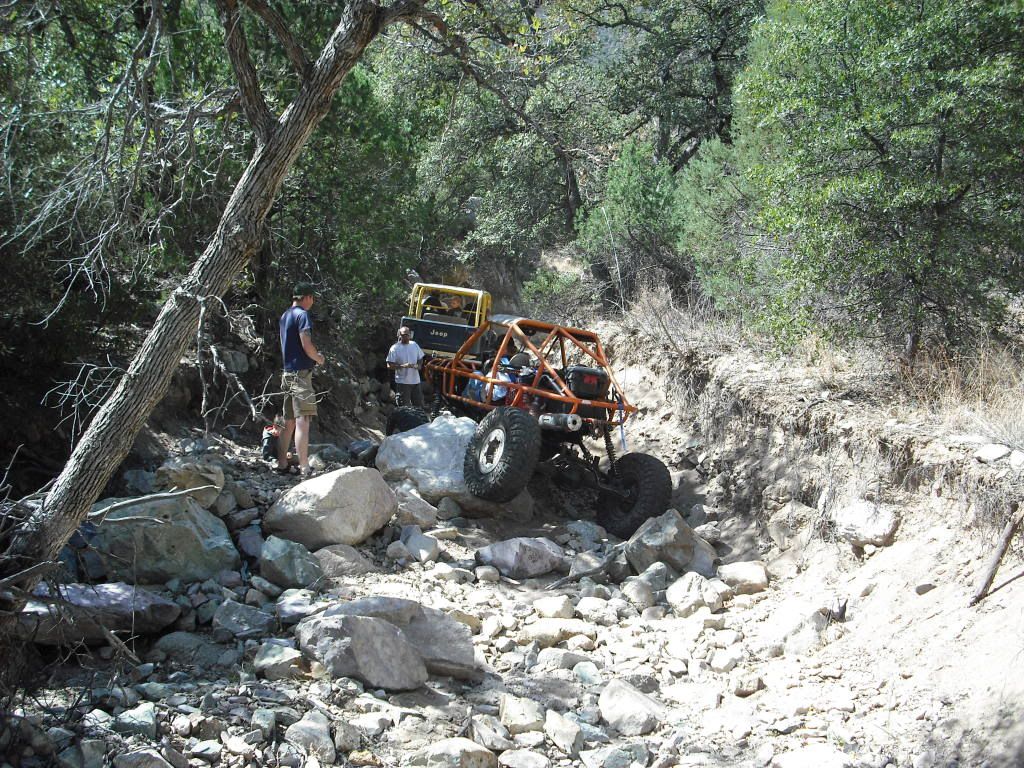 Jeff working his way up the trail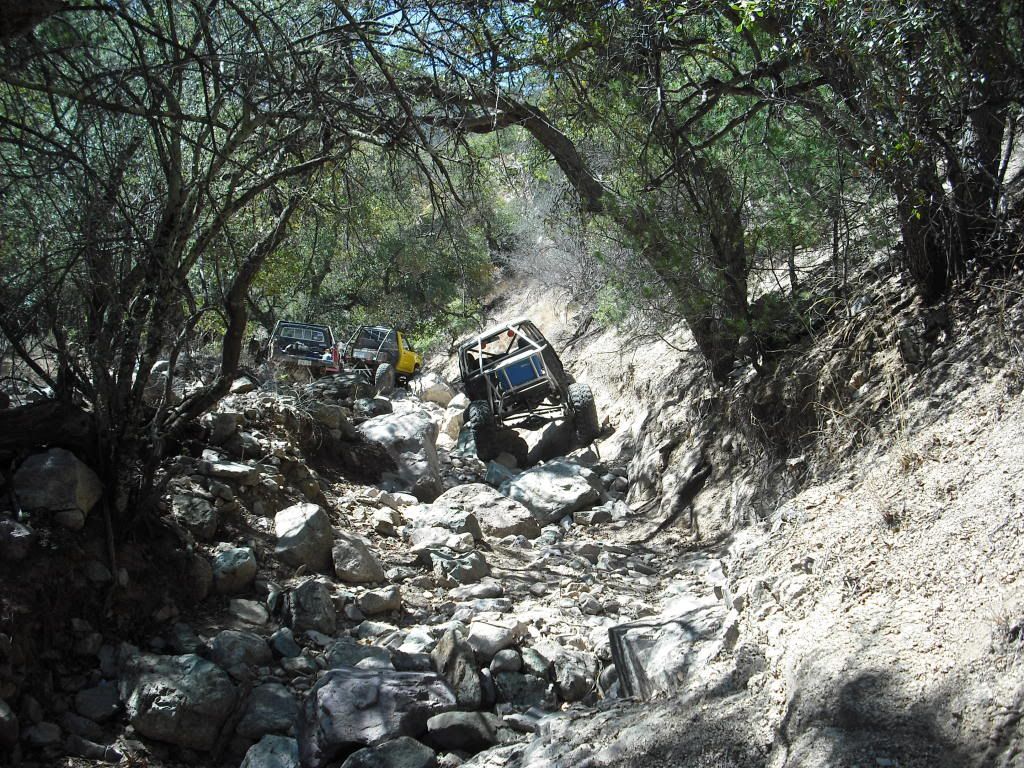 Aaron getting all screwed up with the 3-wheel action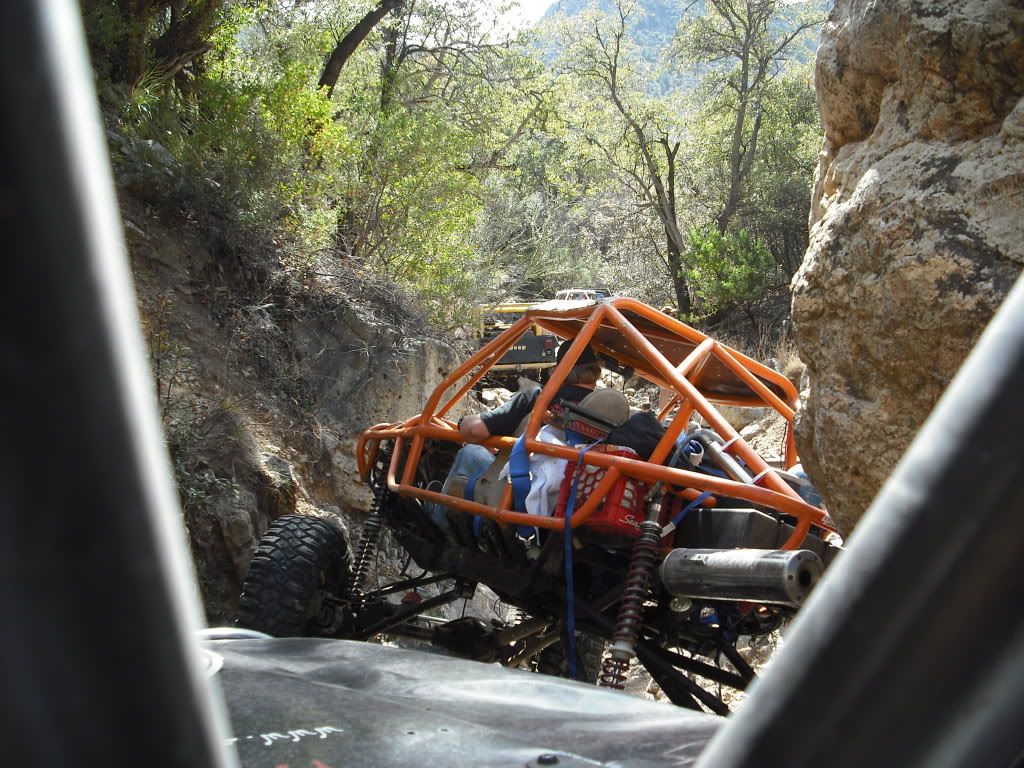 One of the best trail fixes I have seen. The crimped end of the hydro line broke. The fix Aaron came up with was to take the end of the crimp-on fitting, a 1/4" brabed hose coupler and cut it off at the flange in the middle, slide the end of the fitting over the barb, put the barb in the hose and hose clamp it. It worked quite well to get out.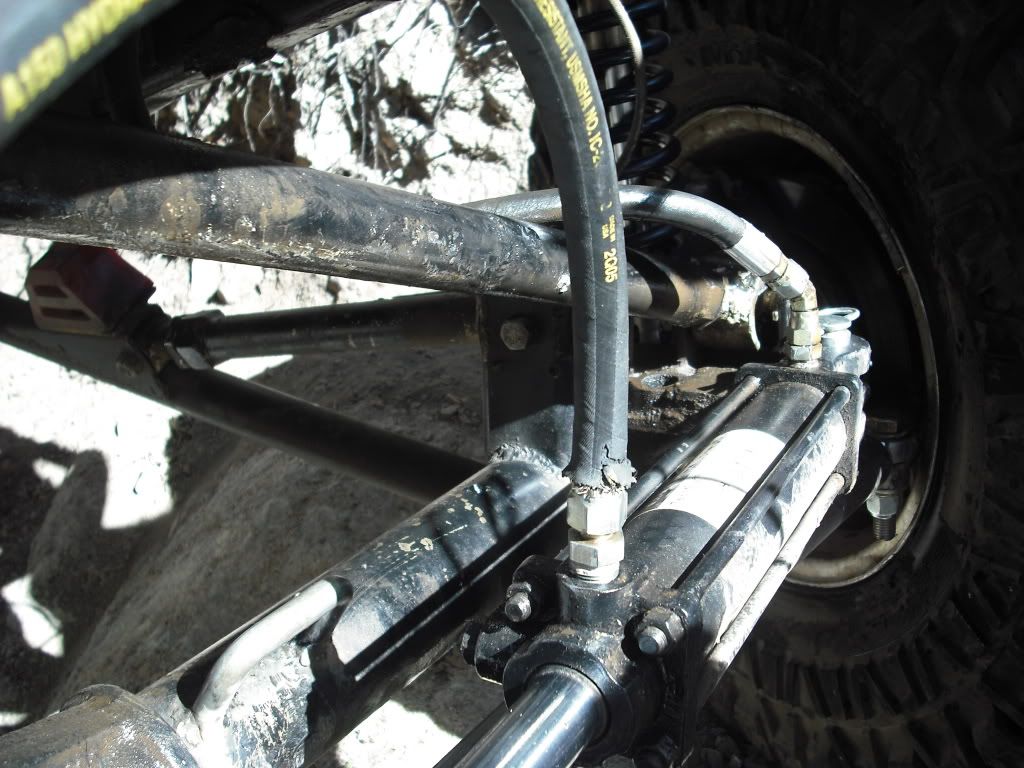 Almost done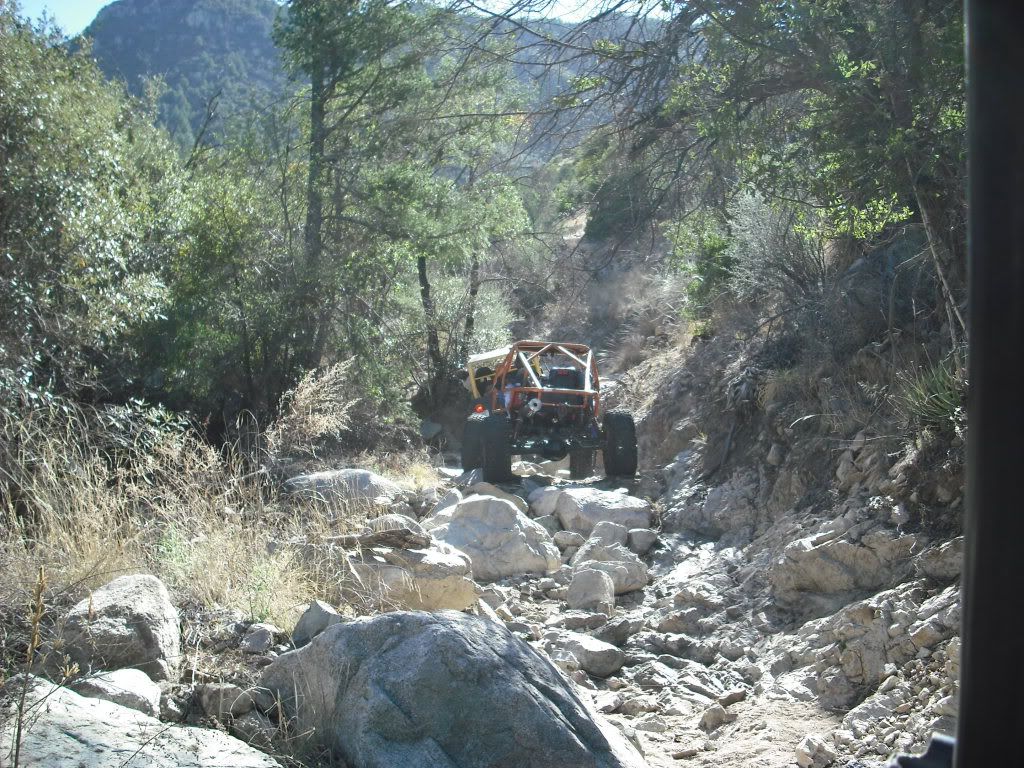 Waiting for Aaron to bomb his way up the last section of the trail