Was a good run, went further than we ever have. Nothing too bad happened till I broke my long side ujoint, which tore up both shafts. Left the truck, Kevin and Josh kept going till we got tired. Coming back out I broke the other shaft, so it was 2 wheeling with a strap the rest of the way. Took awhile, but we made it. Good friends, good times.
My images are here:
http://www.supermotors.net/registry/6820/79341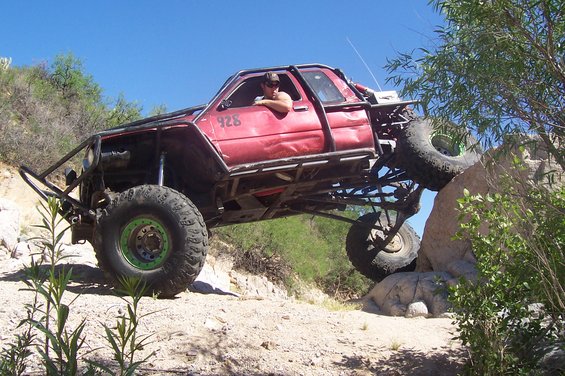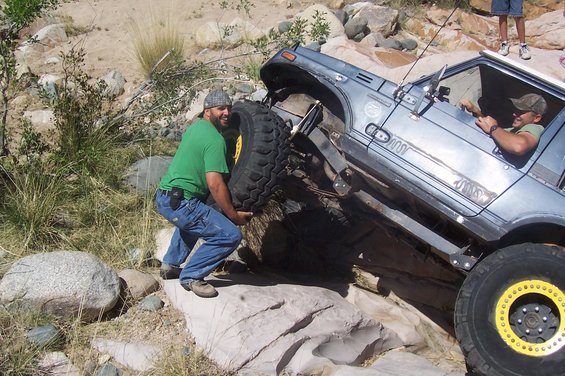 Josh was the first to conquer this... he named it after his girl from last week at the dunes - Cougar.