so this past saturday me and one other guy (trump) went up to the gap to run it. niether one of us has been much past the little moab area. well lets just say the day was very interesting.
first let me explain the two trucks that went. first there is trump's tacoma. nice extra cab truck for daily driving. equipped with rock bumpers and sliders on 33's with a rear locker. i, however, drive a 2001 toyota 4runner completely stock with 32 inch mud terrains. basically i went into this trail the underdog with a considerable chance of body damage
anyways we met at the trail head at 6am and waited 15 mins to see if anyone showed but of course no one did. so the two of us started up the hill. it started off pretty straight forward but as we got beyond the furthest point either of had been we ran into quite a few suprises. trump of course had no problems with most of the trail, but i however thought it was never going to end. it seemed like the obsticles kept getting harder around each corner. anyways after a few points where i was stuck up for a bit and a few nervous tips i made it through. i cam close to body damage a few times and once missed complete driver side destruction by no more than 1/8 inch, and thats being generous. good news is i made it through with the truck in one piece. we didnt even use straps or the winch. i was impressed with my 4runner and the difficulty of the trail. got a few pics, nothing too special but heres a few...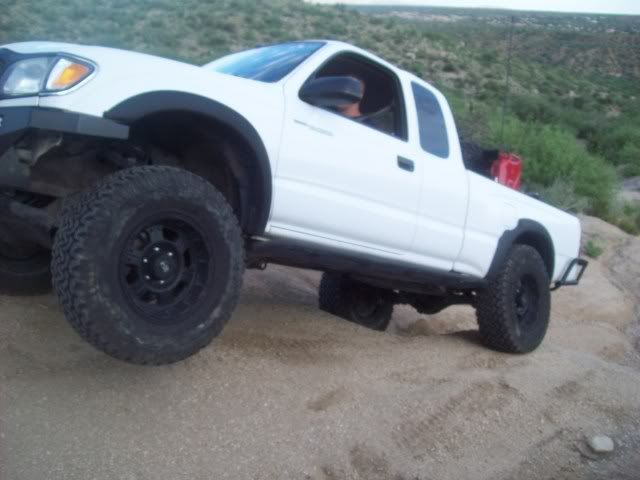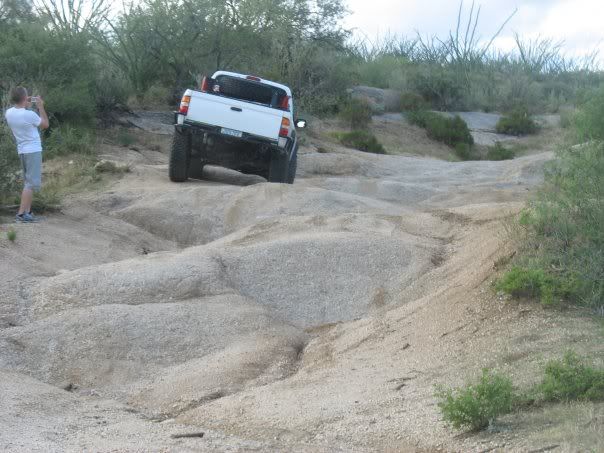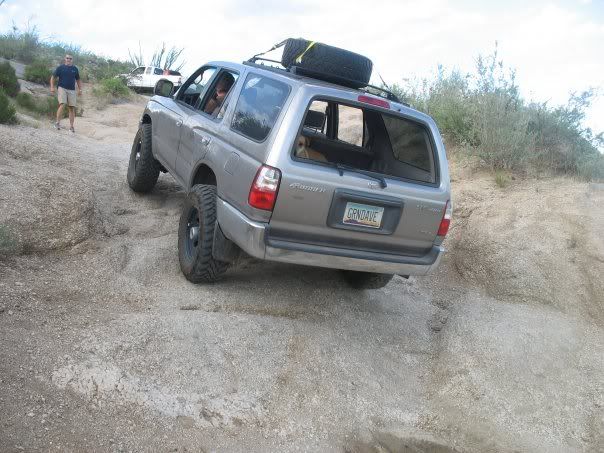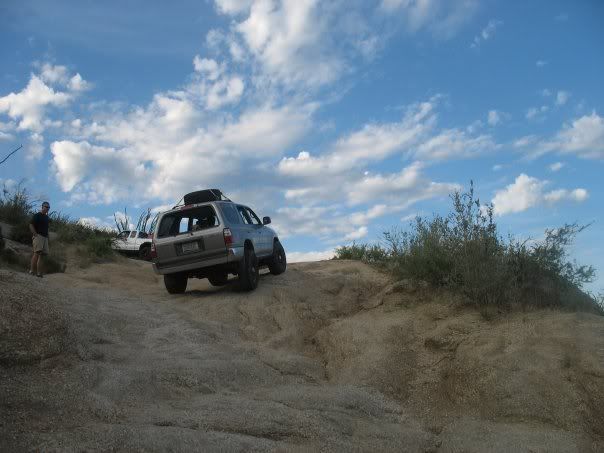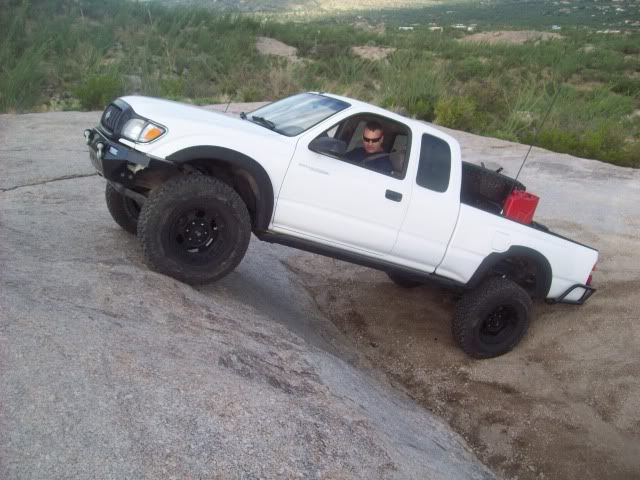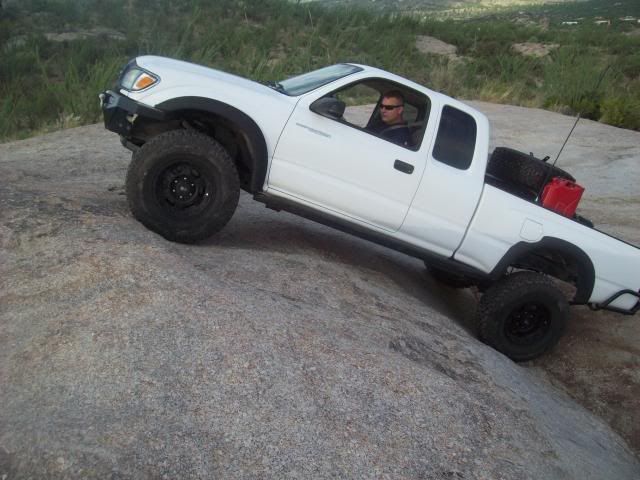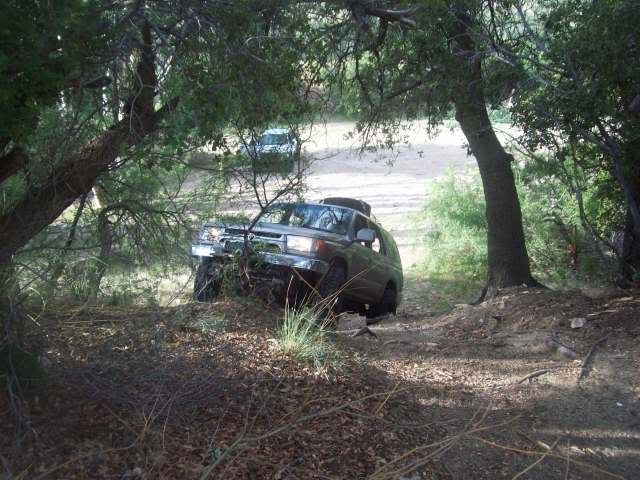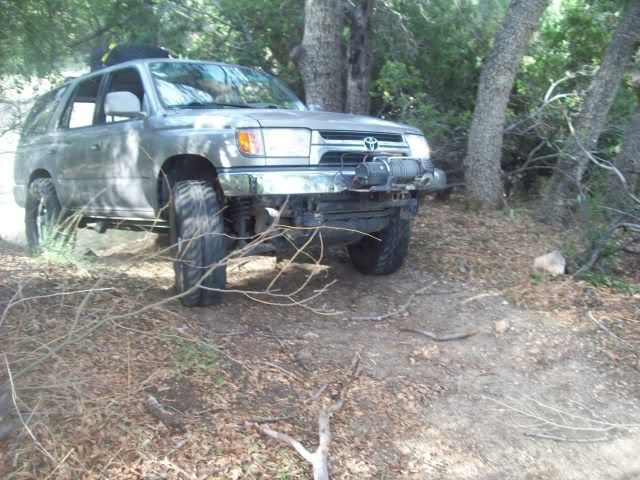 this is where i was desperatly trying to avoid body damage