Checking out some early season scenery. Lots of rain early in the week. However only a couple water holes.
No breakage.
Someday we will get better at documenting the trips.
John splashing around.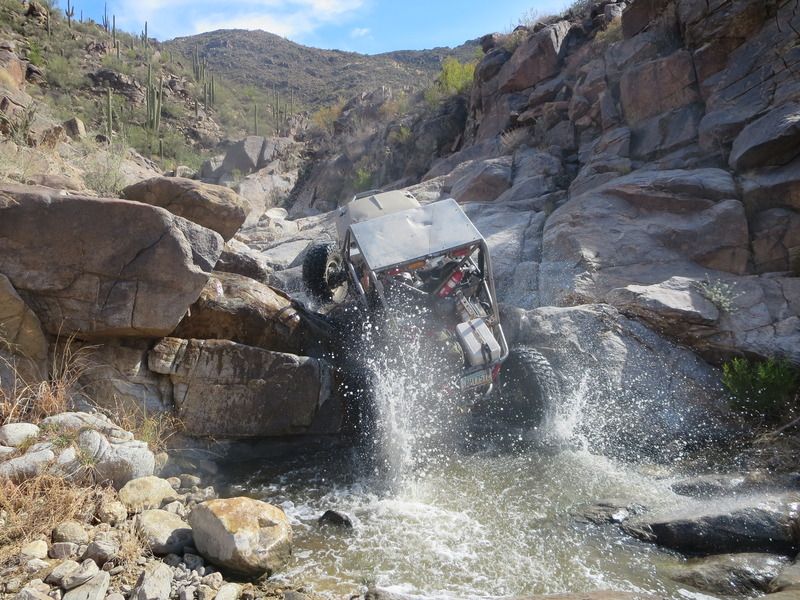 Lining up for the "hard part"
John falling off the line.
My turn.....going good....
Oops
Jim's turn
Jim's buggy wanted a nap.