How about Some directions.
For those of us coming from the south we will be on Highway 79 heading north of Florence.
You will cross the train tracks at Price road and continue north for 7 miles. (Price road is the other entrance option straight into box canyon)
At 7 miles you will take a Right East on Cotton wood Rd. It is a dirt road but typically in really good condition.
Camp will be on the North side of the road afew miles down.
If you get to the cattle guard with a flag pole and information booth map youve gone too far, if you hit the ranch gate you've gone really to far.
Anything west of the information booth (where we camp) is State trust land so you should have a STL permit to camp there. Ive never been hassled.
I recommend the family permit $20
http://www.sdmb.org/wp-content/uploads/2011/02/RecreationPermit1.pdf
The Ranch has new owners that have not been giving us the right of way. Last I heard their fence has been bypassed but we can plan an alternate route if this is still an issue.
http://www.virtualjeepclub.com/showthre ... off/page20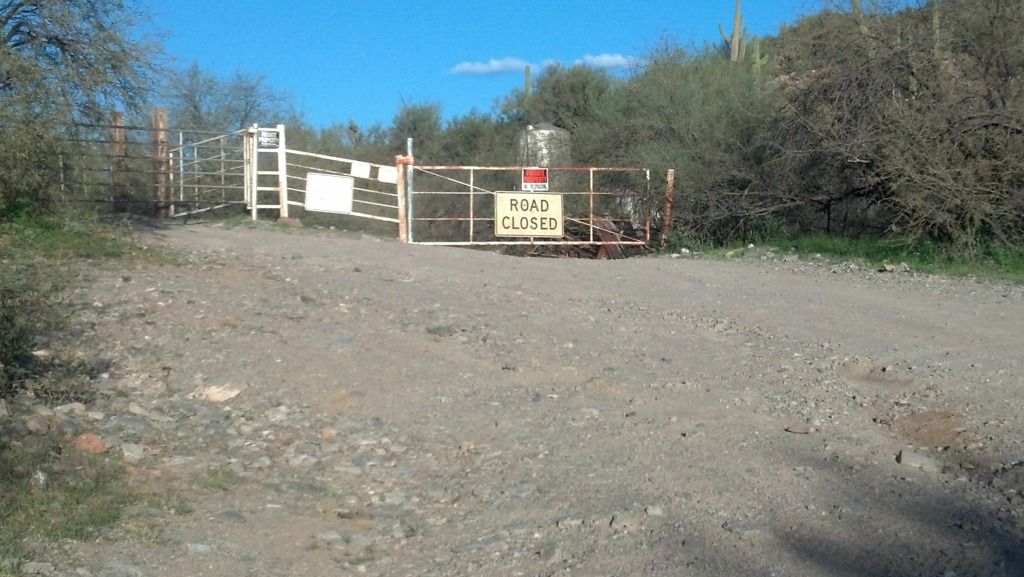 http://www.virtualjeepclub.com/showthre ... off/page20