Alright, well I've been lurking here for a while, and seems the Binder forum has been woefully neglected, so figured I'd start.
Name's Mike, I'm in Marana. I have a Scout. Just one right now.
The story goes that my wife's grandfather bought he rig new in 1973, and drove the piss out of it thru the mid 90's when he had a series of strokes. The rig sat, and became home to a host of packrats. In 2005, he passed, and his wife started passing on his belonging to the grands and great-grands. It turned out no one wanted the Scout, so after a few months of prodding, I got my wife to ask if she (we) could have it. The answer, obviously, was yes. We drug it home and the carnage began. It took me about 3.5 years, with a few detours along the way, but you can see what I accomplished.
The biggest pieces are 1973 Scout
1980 Scout D44 axles, nodular iron housing, improved caster
IH 345, 727, D20 transfer
4" lift springs, with reverse shackle on the front
New Bushings and mounts throughout
Hydroboost
And a few other odds and ends
I did all the work including body and paint (though some parts of that are nothing to be proud of, I still did it). I only outsourced the exhaust the drive shaft fab.
It's not a terribly hard core 'wheeler, but I built it and I'm pretty damned proud of that fact. The truck is mostly done. I need to finish up some sort of interior, and I would like to get a more substantial cage bent up, but that will come.
Before: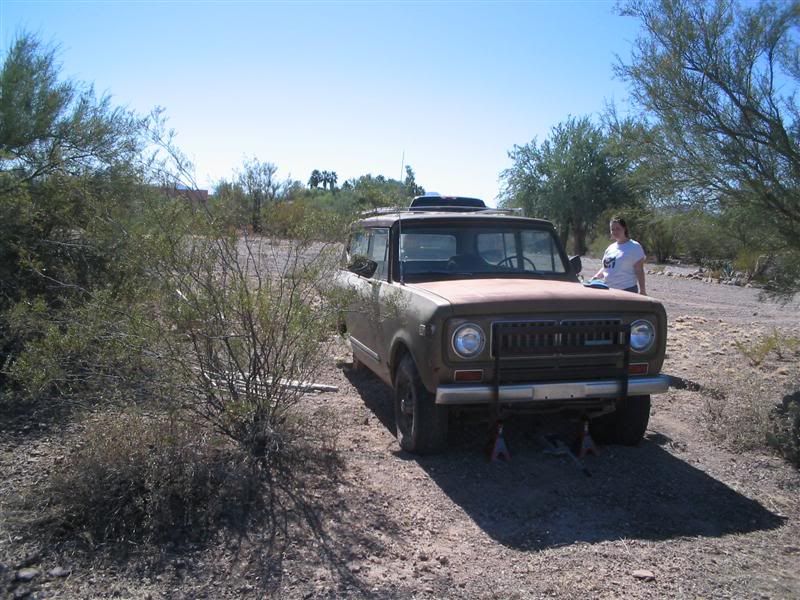 After: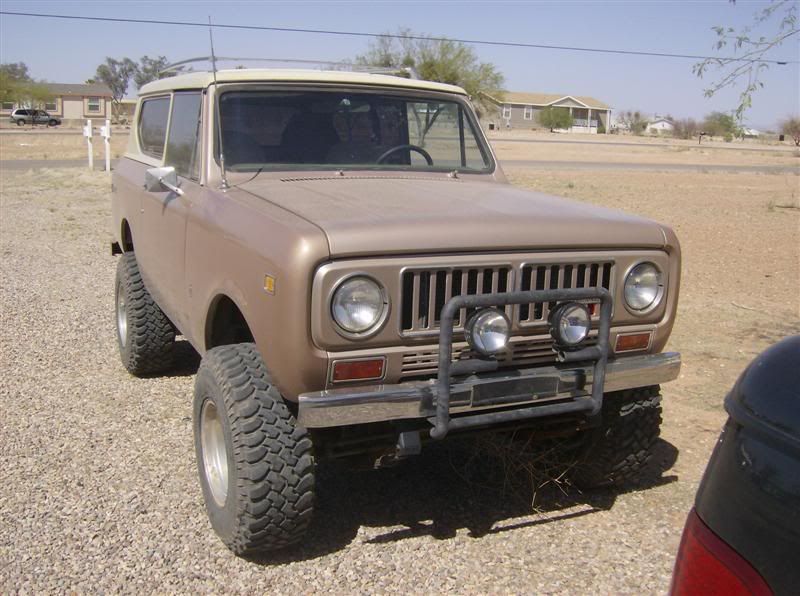 I've already got my eye on the next victim. It turned out that parked next to the scout was my wifes great grandfathers 1953 Willys Wagon. The opportunity came up, so it looks like I have a chance to bring this one back from the dead. The plan at this point is:
1953 Willys Wagon body
1980 Blazer frame
4" spring lift, 37" tires
14 bolt rear (9.5"), D44 front (unit I can find 1 tons)
454, SM465, NP205