This is a call to action for all Arizonans who demanded that their primary vote count as it did when we sent our representatives to Cleveland.
(If you are not from Arizona, your help would be appreciated as well please remember to mention you would like to or have visited our state and want it to remain free and Constitutionally grounded)
I spent the majority of today calling the offices of Mr. McCain to repeat what was said by Bruce Ash on the front page of the Wall Street Journal Tuesday:
"We're tired of a bunch of fraidy-cat elected officials who at the very drop of a hat turn tail when the going gets rough," said Bruce Ash, the RNC committee member for Arizona.
I intend to pick up where we left off tomorrow and to add Sen. Jeff Flake. (Flake has also disavowed Trump, but is not facing re-election in this cycle.)
It is imperative that our representatives learn to represent our will NOT their political career interests.
To be clear, Trump is one thing; NOT a career politician.
I have worked the middle of the aisle to bring consensus, mostly on public land issues, I had the honor of representing 12 of our 14 County Sheriffs when the USFS decided to discriminate against hunters, the pleasure of compelling the Center for Biological Diversity to support motorized off-road users right to access, we've worked with Sandy Frohman (former NRA President) and Dave Hardy of the NRA to claim the right of the Pima Rod and Gun Club to a new site battling the Friends of Reddington Pass (an anti coalition commingled with the elitist HOA next door to Sir Paul McCartney) I have worked with Mr. McCain in the past and did appreciate his help.
We are at a crossroads and swiftly approaching the point of no return if we continue down the path of Barack Obama.
There are ballot approved write-in candidates and I am willing to vote for the slime-ball Ann Kirkpatrick if McCain does not recant and deliver his full support to our candidate Donald Trump. Appeasement has never worked and if the criminal Clinton steals the election no amount of sacrifice or compromise will suffice to save our nation and the Great State of Arizona.
I am asking for all willing to tell McCain (and every other turncoat) that there will be consequences if his actions continue.
If you call remember to inform them that the ballots mailed out today so McCain has little time for action.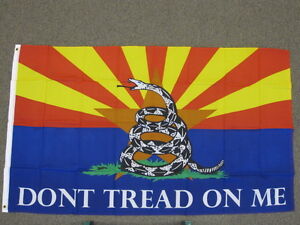 If you would like direct emails and phone numbers please do not hesitate to pm or email me. I am awaiting a full list of the approved write-in candidates. I would welcome any help in reaching out in as loud and assertive a manner as you may be willing. If you are a user of facebook or twitter your help would be greatly appreciated.
Thank you for your time, we are all in this together.