sad news
http://www.race-dezert.com/home/baja-bo ... 41781.html
http://www.race-dezert.com/forum/thread ... on.126548/
http://touch.latimes.com/#section/-1/ar ... -91221536/
Racing family stunned after 'Baja' Bob Gordon and his wife are found dead in apparent murder-suicide

By Associated Press
September 17, 2016, 8:10 a.m.

Ryan Hunter-Reay said this week has brought a full range of emotions, with the birth of his third son coming only hours before he learned that his father-in-law was dead in an apparent murder-suicide.

The former Indianapolis 500 winner is married to Beccy Gordon, and the couple welcomed son Rhodes Maverick Hunter-Reay on Wednesday in Fort Lauderdale, Fla. Not long afterward, they were informed that her father, former racer "Baja" Bob Gordon, had been found dead alongside his wife in their Orange home.

Police said Bob Gordon died of a gunshot wound and Sharon Gordon was strangled.

Hunter-Reay said the Gordon family wanted him to proceed to Sonoma Raceway in Northern California, where IndyCar concludes its season Sunday. His brother, NASCAR driver Robby Gordon, meanwhile, went ahead with his stadium super trucks event in Costa Mesa this weekend.

Said Hunter-Reay: "This is all around a family of racers. This is what makes our blood flow."

Gordon, 68, and his wife, Sharon Gordon, 57, were discovered at 5 p.m. in the 1400 block of North Kennymead Street, according to the Orange County Sheriff's Department.

Sharon Gordon had been strangled to death and Robert Gordon died of a self-inflicted gunshot wound, according to the Orange Police Department.

Outside the home Thursday, Robby Gordon fought back tears as he told reporters that he would explain what happened once the coroner says he can.

"The truth will come out what went down there," he said.

Few details about the couple's death have been released, but Orange Police Lt. Fred Lopez said family members asked a neighbor to check on the couple Wednesday because they couldn't reach them. The neighbor entered the home and discovered the bodies.
http://www.sctimes.com/story/sports/mot ... /90400892/
Father of driver Robby Gordon, his wife found dead in California home
(Corrections & clarifications: An earlier version of this story misidentified the female found dead at the home of Robby Gordon's father.)

The father of racecar driver Robby Gordon and his wife were found dead at their Southern California home Wednesday, according to the Orange County coroner.

What led to the deaths of Bob Gordon, 68, and Sharon Gordon, 57 "had not been ruled one way or another," Orange County Supervising Deputy Coroner Kelly Keyes told USA TODAY Sports. Keyes said autopsies were scheduled to be conducted Thursday.

"I'm so sad and I can't believe it," Gordon told reporters at the home where the bodies were found.

Police in Orange, Calif, received a 911 call from a neighbor at 5 p.m. on Wednesday that reported there were two bodies inside the Gordons' residence, Orange police Lt. Fred Lopez said in a statement sent to USA TODAY Sports. Officers located a rifle inside the home, Lopez said.

"There is no cause of death at this time," Lopez said.

Neighbor Jill Dombroske said the Gordons were longtime residents of the quiet neighborhood where large homes sit on expansive hillside properties and many people own horses. Residents were out Thursday morning walking and riding horses on dirt trails that run along the winding hillside roads.

"I feel very sad," she said. "Everyone here will be very sad."

Robby Gordon, 47, is a former NASCAR Sprint Cup Series driver and owner.

He won three Sprint Cup races in a career that spanned parts of 19 seasons. Known as one of the most versatile and aggressive drivers in the sport, Gordon is an accomplished off-road racer and started the Indy 500 10 times. He nearly won the 1999 Indy 500 before running out of fuel in the closing laps.

Gordon is one of only four drivers, joining John Andretti, Tony Stewart and Kurt Busch, to compete in the Indianapolis 500 and NASCAR Coca-Cola 600 on the same day.

NASCAR drivers Jimmie Johnson and Dale Earnhardt Jr. were among the fellow drivers who expressed sympathy on Twitter.


"He taught me at a young age that 1 horsepower wasn't going to be enough," Gordon said.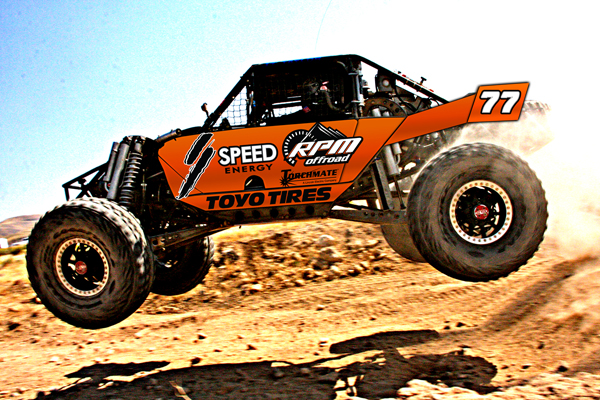 http://offroad-review.com/new/index.php?page=551