So we spray poison which causes microcephaly to kill mosquitos carrying zika which causes microcephaly?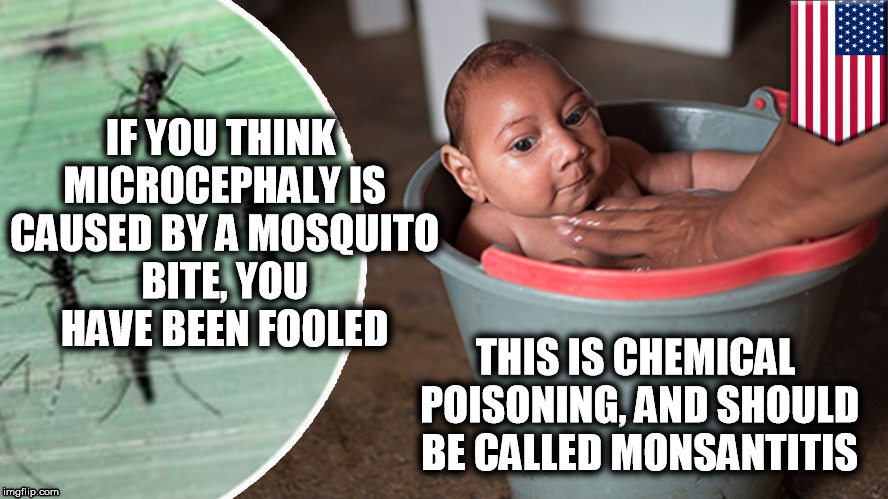 http://www.cdc.gov/ncbddd/birthdefects/ ... phaly.html
Some babies with microcephaly have been reported among mothers who were infected with Zika virus while pregnant. CDC scientists announced that enough evidence has accumulated to conclude that Zika virus infection during pregnancy is a cause of microcephaly and other severe fetal brain defects.
http://miami.cbslocal.com/2016/08/07/in ... zika-zone/
Miami-Dade Mosquito Control has been using this particular insecticide called "Naled" for decades and says they have been doing so safely.
NALED Insecticide Fact Sheet
http://nospray.org/naled-insecticide-fact-sheet/
Naled's breakdown product DICHLORVOS (another organophosphate insecticide) interferes with prenatal brain development. In laboratory animals, exposure for just 3 days during pregnancy when the brain is growing quickly reduced brain size 15 percent.

DICHLORVOS also causes cancer, according to the International Agency for Research on Carcinogens. In laboratory tests, it caused leukemia and pancreatic cancer. Two independent studies have shown that children exposed to household "no-pest" strips containing dichlorvos have a higher incidence of brain cancer than unexposed children.